Digital age has allowed people to get benefits from the technology in every field. The digital scale apps for android and iphone are one of the example of using your smartphones to digitally scale small items. From music downloaders to watching movies, there are several apps one can use on mobile phone to experience power of digitalization.
It's fascinating to play with such contemporary apps, try them out, and obtain great virtual experience. There are numerous useful and free digital scale apps available for download.
Some would be available after paying a little bit of cost, but they are still worthwhile. Applications for weighing scales operate on the accelerometer concept, which is a very efficient way to calculate the weights of small things.
These digital scale applications do, however, have certain restrictions. For example, these apps are not capable of weighing bigger goods because they use a small smartphone gadget, which is appropriate for heavier objects.
These digital scale applications are useful for measuring little amounts, such as for cooking or taking personal meds.
In this article, there are several different options for you of practical, thoroughly evaluated apps! For a fast check to learn more about the Best Digital Scale Apps for Android and iPhone, continue reading.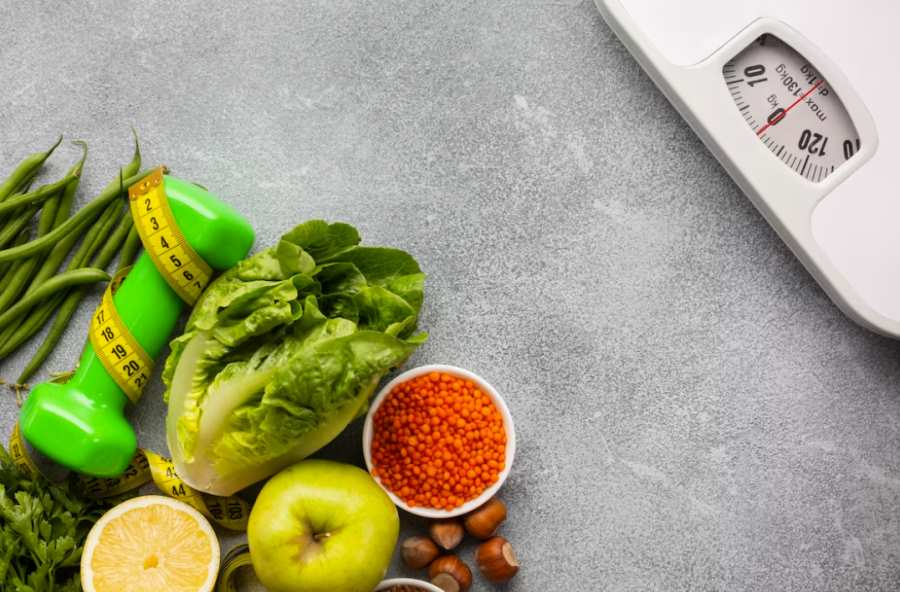 List of Best Digital Scale Apps for Android
Check out this list for the best android applications that you can download to measure things without any hassle.
1. Kitchen Scale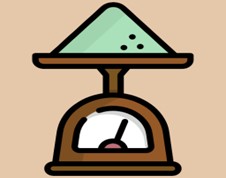 The makers of this application made this app available in the market as a practical mobile application for the purpose of kitchen-based digital stuff weighing as it is understood by the name of the application.
For precise results on the measuring of little quantities which is found in your kitchen, such as spices, sugar, salt, condiments, tea, baking necessities, etc., this app easily transforms a smartphone to a digital weighing scale.
You can also utilize this application for more than simply cooking necessities for instance if you need to complete some little lab projects for school, you can use this app for different measurements of chemical or you can also use it calculate the proportions of homemade skincare products.
It is the ideal app if you're looking for one where the majority of your work gets done on the basis of measuring tiny amounts and also give precise results.
2. 3 Grams Digital Scale App
The developers of the 3 grams digital scale application was developed by RizBit. This application offers one of the most accurate digital scale measures and also includes a weight converter in addition to being a digital scaling tool.
With proper orientation of the stuff to be measured as well as careful positioning, one might obtain the most true and reliable weight using the 3 grams digital scale application. This application is usable by any smartphone's built-in tilt center.
The 3 grams digital scale application may also be used as a digital visual scale, allowing users to take measures with their smartphone's camera and save them to the application to get an exact readout.
This application has four courses that you must complete in order to get the best results; using it effectively may involve some work and a few do-it-yourself tricks.
You can install the 3 grams digital scale application, which offers quick and precise reading. As a result, you can utilize the app to change the generated measurement's scale unit.
3. Digital Scale Free Weight Simulator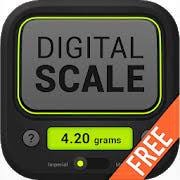 It is no doubt among the best ace applications for cellphones that provides rapid digital weighing. It functions fairly effectively. This application, created by Lexol, offers a precise digital weighing scale.
You can use this program to get fast, informal, and rather accurate measurement readouts for any little object. It has been found that digital weighing stimulators without a scale can assist in weighing any little quantity in ounces and grams.
4. Super Scales Pro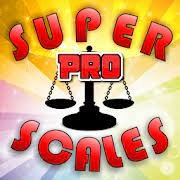 This specific application for a game with a digital weighing scale has been created by VizyyGAmes. Although the program might not actually be able to measure anything, it is a fantastic instructional game for learning a specific weight scale virtually.
After the downloading is completed and the file is loaded, you can select a certain weight value for the best user experience. It offers the finest chance for someone to learn about units of measurement which weigh things and measure quantities while having fun.
The application can also link through Bluetooth to provide a collaborative learning environment.
5. Precision Digital Scale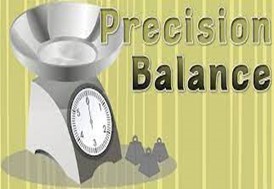 Because of its reputation, this application's name consistently produces the outcomes it promises, primarily Precision.
This digital scale application is the most sophisticated piece of software that enables you to measure amounts or items that are close together in order to get the most precise scale reading in units.
Comparable to another app that are similar to what we have discussed, this application performs best with proper calibration.
If one may contemplate investing sometime in the DIY set for utilizing the application, such application offers the most precise results.
The calibration being used determines the reliability level. If you're trying to digitally depict the item or quantity like a perfect number onto the weighing scale, place it as lightly as you can.
6. Monitor your Weight
If you're searching for a fitness component such as something which would help you to see your weight, one of the most useful tools is Monitor your Weight application.
This enables you to keep an eye on your eating habits and weight up until your ideal levels of fitness. You should get this app as early as possible.
You can enter your daily caloric intake with your weight which is manually measured. It employs sophisticated statistical techniques to get the best outcomes for follow-up.
For a guarded privacy gateway, the security pin can be configured over this application. You can select one of the 15 languages in which this application is available, depending on which language you are most comfortable in.
7. E Grams – Digital Scales Simulator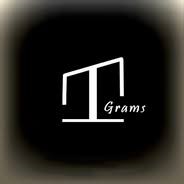 This software is based on the well-known Lever Scale. A single object cannot be weighed simply by being placed on the phone's display. Everything depends on the sensors of your mobile and it has to be correctly calibrated.
If the application detects a change from the uniform state, it will function. The phone shouldn't always be in the same plane for the application to display the object's weight information. If you take care of these things this app will work great for you.
8. IQ Digital scale simulator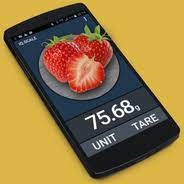 Another greatest digital weighing scale application for Android is presented to you by scalesdevLtd; it is software which allows you to enter your own weight value in oz, Kg, g, or lb.
This application is ideal for weighing any item, and it also features the capability of connecting to Bluetooth. Set the weight values by downloading this app right away.
9. OKOK·International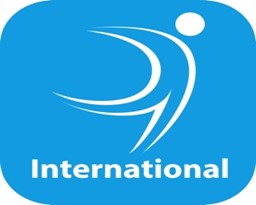 Users may also pair this application with Bluetooth to track a variety of health indicators, including weight, muscle mass, body fat percentage, and water retention.
When the application is launched, you must enable a number of rights and make an account. The app provides lots of suggestions for leading a healthy lifestyle, including advice on exercise, eating, and sleeping well.
List of Best Digital Scale Apps for iOS
There are times when you want to measure certain things on the go, but you are not able to as you cannot carry heavy measuring tools, so to make this job easier we have compiled the list of best applications that you can use to get the job done.
10. Right Weigh Digital Load Scale App
This is another great digital weighing scale application which is reliable for the majority of your weighing needs and is well-reviewed as a good application for brief usage.
The program's scale produces a close to precise value that represents the weight of any item which is in a little amount.
The Bluetooth connectivity feature of the Right Weigh digital load scale application enables users to measure items and quantities that cannot be moved during the weighing on the digital scale.
One can think about using this application because of its straightforward user interface, which enables users to install it quickly.
11. Truck Scale Calculator
This application was created exclusively for people driving trucks and needing access to a quick and easy tool for measuring using their phones.
One of the most well-liked iPhone applications is this application that goes by the name truck scale calculator, and each and every one of these reviews comes directly from users who need this kind of program.
Therefore, this application helps truck drivers to carefully analyze the amount of weight which is carried by their vehicle axles; it is designed especially for rigs that either fall below a four-set axle or a three-set axle. The software also plans to collect scale readings from small or big platforms for the input.
12. DBP Weight Scale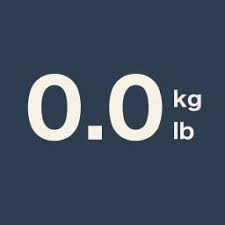 The developers claim that weight of any item can be displayed using a Bluetooth connection in this app. Despite being free, the application offers great and precise results and has a good rating.
The user interface of this application is great and works fine. The user interface is yet another reason why people choose this application for measuring weights.
13. Smart Chef Smart Food Scale
With the help of the application Smart Chef, you can keep track of all your medicines as well as the food you eat.
Smart Chef is an excellent tool for instantly calculating food grams. It features a conversion factor that converts grams into glasses or tablespoons, which is widely used as units of measurement.
It also has a scale for measuring eggs, allowing you to choose the size of egg which you want to put in the recipe. So, it's a great application for iOS users.
Conclusion
All these applications can make your job easier in so many ways. Having these application installed on your phone can save your time and can save you from the hassle of carrying weighing scales with you.
We advise you to check out each of the aforementioned apps. You can learn about its characteristics and determine which application from the list is most appropriate for your goal.
Frequently Asked Questions
Are digital scale apps are always accurate?
Digital scales are more accurate than the mechanical scales. However, it depends on the material quality.
How to make digital scales accurate?
The scale should always be placed at a leveled area. Wait for the calibration before placing any load.
Is it difficult to install digital scale apps on iPhone?
Applications mentioned above which are compatible with iOS can be easily found on app store and download it. Once the downloading is completed, you can start the app.
How do I utilize Android applications for digital scales?
Apps for digital scales primarily rely on the Android device's accelerometer. Every digital scale application is created uniquely. As a result, each program has a separate proper usage method.