Basic, graphics are much less engaging compared to animated visuals. As a matter of fact, these types of visual material, they receive the most social media shares.
To assist you in picking the great online character creation sites and tools that suits your needs, we'll look at these choices in today's article so you can decide which can cater your needs better.
List of Best Character Creation Sites and Tools
1. Placeit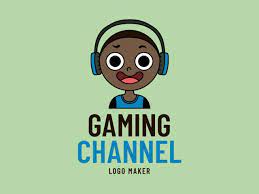 There was never a simpler way to create an avatar for any gaming channel! There are thousands of templates available in Placeit's avatar creator. Such as fun anime-like characters, comical avatars, artwork, and much more can be found here! Select your companion avatar and begin customizing!
By simply just clicking on these sections, you may quickly alter the colour of certain portions of the template. When you make modifications, you will also be allowed to view them immediately. Download the copy as soon as your design is complete! Both JPG and PNG formats are supported.
2. Avatoon.me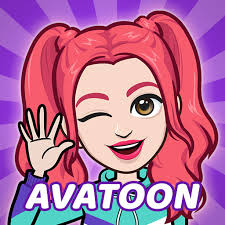 Users can create their own cartoon character utilizing the most advanced technology and artificial intelligence on this website, Avatoon.me. As they can make an avatar absolutely free! And quickly, without having to go through a difficult registration procedure, and without any difficulty.
You achieve the intended outcome—a fantastic cartoon version of yourself—with only one click. With just a few clicks, anyone may create their personalized cartoon characters on this website. All the features are advanced and intuitive. Images from the phone device or from websites like Instagram, Facebook, or Snapchat are all acceptable sources of imagery.
3. OpenToonz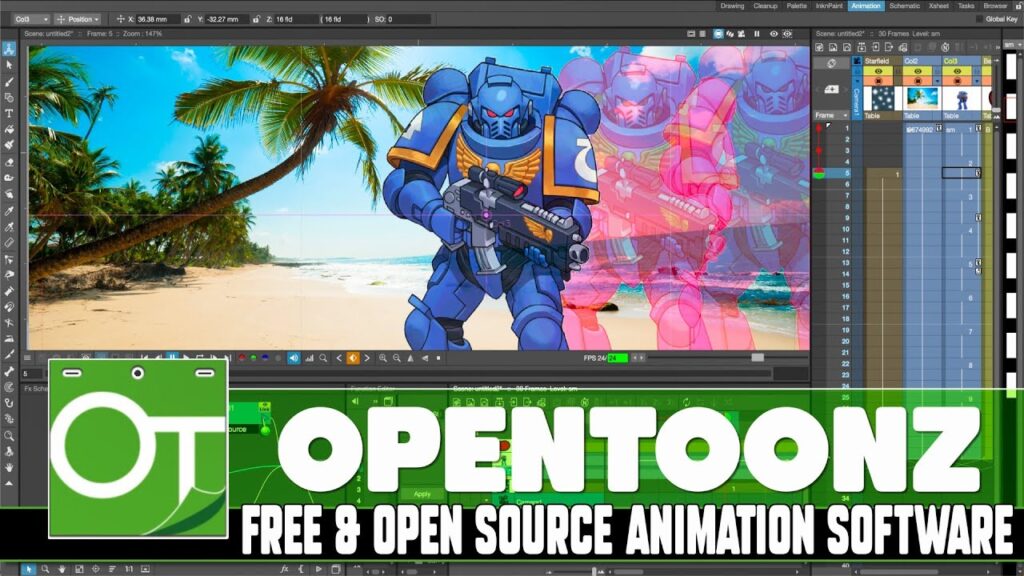 OpenToonz is an excellent option if you're searching for a cost-effective animation solution. The software includes several tools for producing various animation styles despite being free of cost and open source. You may use 2D animation features to make static characters and statics come to life, whether the individual is beginner or a professional.
4. Picrew
What ever anime character that anyone can think of, from the most well-known to any obscure, may be created using Picrew. Users of the website can also write their personalized stories and publish them online.
You may make any character on the website Picrew, which enables users to make anime characters online. Picrew is one of the most easily accessible and user-friendly websites where users may build their preferred anime character. It offers many styles to pick from and a simple sign-up process. The website also offers a variety of references or backgrounds to select from.
5. Befunky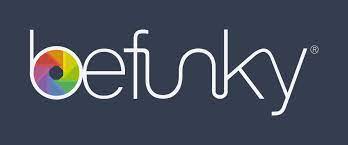 Want to improve the appearance of any character without having any graphic design experience? Befunky is a tool for making your personalized avatar that includes a variety of effects to improve the aesthetic appeal of images or avatars. Anyone, even novices may execute it with ease.
6. Cinema 4D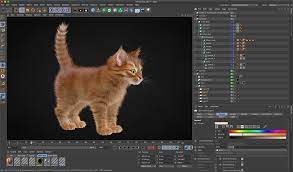 Cinema 4D is a unique and competent program for visual makers from all the levels. For 3D online animation, simulation, modelling, or rendering, this program is ideal.
One will discover features for design, motion graphics, AR/MR/VR, VFX, game development, and all types of visualization in this one comprehensive animation application.
7. Kusocartoon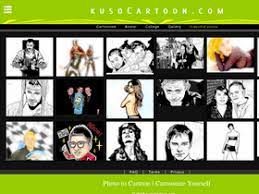 With Kusocartoon, you can convert any image into a cartoon by either keeping it colorful or simply just black and white. All you need to do is click a photo, select the avatar's color, and select from a range of body shapes to create an avatar. One unique and fun avatar can be created using Kusocartoon.
It's a simple, quick, and enjoyable approach to improve your photo. Kusocartoon develops a cartoon which is unique and does not resemble the source image, in contrast to any other editing tools. There are several choices available to Kusocartoon for personalizing your cartoon, like adding images of you, or your loved pet, your favourite foods, and more.
8. Unity
Unity is used in games, movies, and television as CGI, animation in three dimensions, . Instead of rendering for days and hours, this animated tool is useful for real-time collaboration iteration. With capabilities such as shared composition, rapid rendering, and several ways to automate mundane chores, Unity makes production more efficient.
9. Character Creator
if you know about Picrew. This character creation site works amazingly and is similar to Picrew. This is a fantastic developer of full-body characters. Here, one can customize what they want for creating a complete body avatar. Avatar features including the eyes, head, eyebrows, and hair can be easily customized. Additionally, one can personalize clothing, eyewear, jewellery, and other items. This is the greatest and most user-friendly avatar generator available, especially for the ones with literally no prior experience in graphic designing.
10. Adobe Character Animator
Another tool in Adobe's suite of animation programs is Adobe Character Animator. This Character Animator site, on the other hand, enable users to employ movement capture to produce live animations of their 2D characters. For instance, one could build a character using the Illustrator or Photoshop, upload it onto Character Animator, tag that, after that animate that with their own face expressions sing the webcam.
11. MarvelHQ
Are you searching for a site to create Star Wars character? or do you enjoy Marvel? Good news is that people can are now able to make a free avatar using any of their favourite characters from Marvel, including Iron Man, Spider-Man, Ghost-spider, or characters from the Guardians of the Galaxy. With the help of this fantastic application, you can quickly and easily construct a dream avatar of your favourite Marvel superhero.
12. Face Your Manga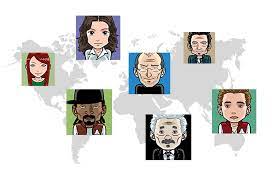 Want to create fun, original, and totally free of cost avatars online? This tool aids in the creation of manga characters, or one could say it transforms avatar characters into a manga or into cartoon faces. Over 14 million of avatar characters were made. This is undoubtedly a well-known website, and people from all around the world that enjoy avatars use it.
13. Freepik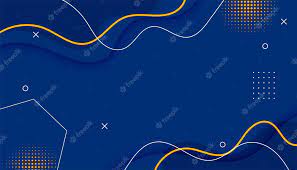 By utilizing the Freepik application, it is simple to make avatars. Here, one may use pre-made characters; all they must do is choose the character or avatar they want. Hundreds of characters are available for free and are ready to be used. However, to change characters or to make them appear more fun and original, users must have some graphic designing skills.
14. Visme
Anyone can make animated online images, infographics, advertising, presentations, banners, or any other visuals with Visme, which is basically a cloud-based, online designing tool.
It has a ton of animation and interactive capabilities that will enable you to make designs that are more than simple pretty pictures.
Thousands of predefined templates, a collection of free stock images and films, editable pre-animated figures, graphics, gestures, and a lot more, are available on this animation software from Visme.
15. Doll Divine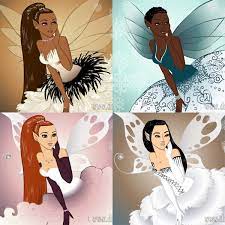 The various elements on this site make it simple to design the ideal image. In addition to the numerous photos available, there are also numerous adjustments that can be made.
This is a fantastic tool for creating fantasy characters. This is included as the best sites for making anime characters and its called Doll Divine.
This website provides all that one need if they enjoy manga. Select a boy or female and begin annotating these with numerous haircuts, skin tones, scars, and so many backgrounds are also available, more than than 20 backgrounds that are inspired by manga. Doll Divine is the best anime character maker which is available online.
16. PosterMywall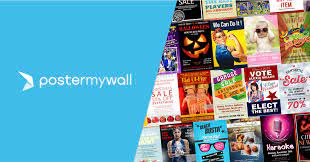 This animated program is simple to understand and surprisingly simple to use. To begin changing a template, users do not need to register. Using a vast library of themes and stock movies, PosterMyWall enables you to create graphics, promotional posters, or videos.
The ability to download the drawings as high-quality films, including Full HD or 4K, sets PosterMyWall apart from other programs.
17. Superherotar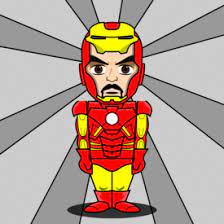 A fantastic website for creating Marvel superhero avatars is Superherotar. this program is highly recommended to any Marvel fan who wants to make an avatar. One may quickly design their personal Marvel avatar using an easy-to-use interface. There are many choices available, and making a superhero avatar is really simple. A superhero, a villain, and even a hero can be created. Marvel fans should definitely visit this site.
Conclusion
Hopefully you found this article helpful and may you find the best pick for yourself. This article sums up the best online character creation sites and tools.
What is an avatar?
For social media profiles which depict real persons, an avatar is typically used. Avatars are basically used to give a person's appearance a personality without really exposing their face.
What is the purpose of avatar?
The individual's profile picture on forums, social media and webpages is typically represented by an avatar. For cyberspace, these avatars are frequently employed as image characters or alter egos.