If you only have someone's phone number and you need to know about their address, what should you do?
This person could be someone important to you and would like to get in contact with them, or he could be friend of your kid, or someone who poses a risk to your safety that you should report to the police.
You may even have received texts from an unidentified number and be considering phoning to know who it belongs to after receiving the texts.
But you might be wondering that it is not very easy to get someone's address by their phone number, Despite the fact that it could seem difficult, there are a number of ways you can attempt to find someone by phone number.
We'll look at seven best techniques for finding an address from someone's phone number. Continue reading to learn what they are.
How to Find Someone Address Using Phone Number?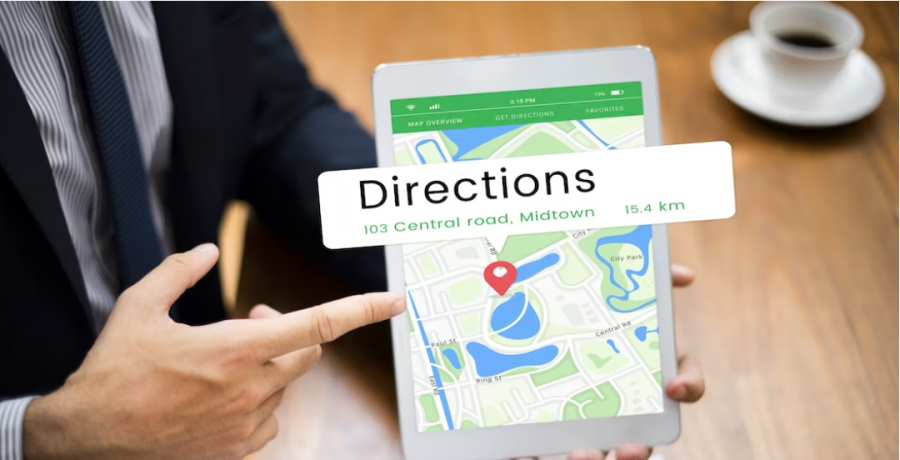 Listed below are some of the most common ways you can use to find address or any other information about a particular Phone Number. Just enter the phone number in the tools below and get information on it. Although, it is not possible to find information about Phone numbers that are registered very recently, because the information the these numbers may not be available on the data base of these tools. Yet you can give it a try to check if it has any available.
1. Using Intelius for Searching the Address
By inputting a person's phone number, you can use Intelius' reverse phone lookup tool to access personal information. This application searches through a sizable database to create a thorough report that contains a person's present and previous addresses. social network profiles, public records, and other pertinent information.
Simply find out the address type in the phone number in search box and select Search Now to look up the owner of that number.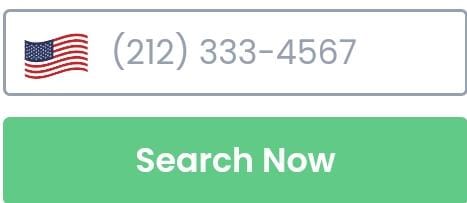 After that, Intelius will perform its magic and provide a thorough report which you can quickly access and peruse. When the search is finished, you may look up the individual's address in the report on Location history section.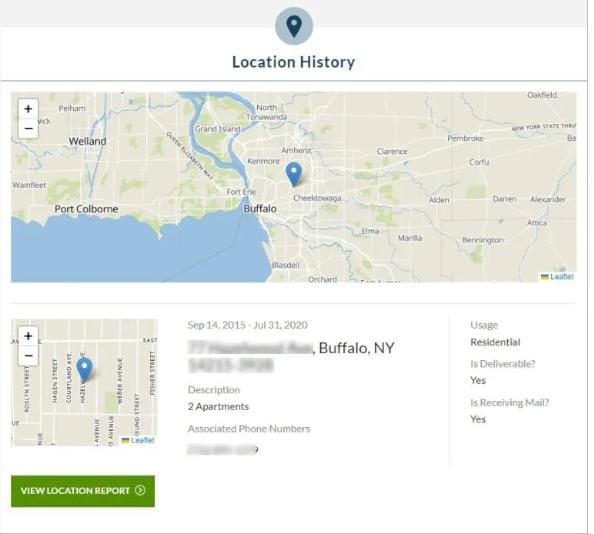 You know how irritating it may be to try to find the individual who exploited you if you've ever been the target of a scam. However, you are able to quickly and easily verify any phone number to determine if it's connected to frauds using the Intelius application.
Simply input the phone number and select search on the app. They can rapidly cross-reference it against many of the numbers which have been recorded as being used by the scammers thanks to their robust database. They will inform you if there is a match, so you are able to take any necessary action. If you check any private number that called you, you can even make use of this to look up the owner of a prohibited call.
2. Make a Thorough Search Using BeenVerified
BeenVerified is an advanced search engine for people, created exclusively to offer precise background details or contact information about people.
The tool is really simple to use. BeenVerified only requires that you provide the phone number, and it will search its sizable database for any pertinent records.
Step1: Visit the BeenVerified website.
Step 2: Type the number and press the Search Now button.
Step 3: When available, BeenVerified will produce a detailed report including the individual's full name, the age, present and previous addresses, sex offender detail, court records, and many other details.
3. Searching Phone Number on Google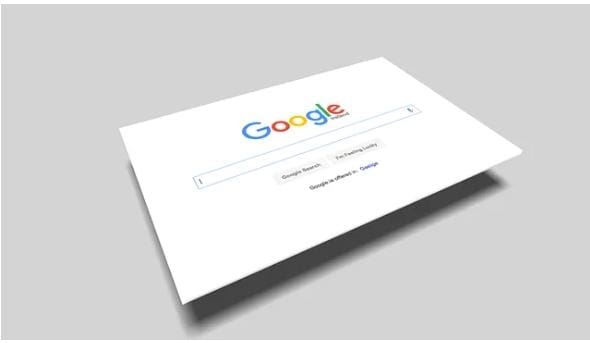 Even if personal information can rarely be found via Google searches, it's still worthwhile to attempt.
Simply enter the phone number in Google to know if any beneficial results come up. Google is highly likely to find the pertinent web sites if the user puts the phone number for business or decides to include it on an online CV, personal blog, or on the social media profile.
If your initial search returns more results than you are able to manage, consider the techniques listed below to reduce the number of results:
Place quotation marks on the provided phone number to ensure that Google only returns results for that specific number and ignores any other results.
Combining other information with your search can also helpful a lot if you put in the name of the person whose phone number you have inserted or the name of the city in which they reside.
You can also try Google Reverse Image Search by sharing the picture of the person to check if any social media profile can be located where the image was shared.
If Google was unable to locate the person, try Bing or another search engine to check if you can get further information.
4. Look For a Person's Address on Spokeo.
Spokeo is known to be the best search engine for taking out such information for individual whom you would like to contact. It compiles all relevant data from the public sources and puts it in a single database, making it simple to search for someone's information secretly. It has an excellent and user-friendly UI. The tool provides records for millions of human beings from open databases.
Step 1: Open Spokeo, type the desired phone number into the search box, and click on SEARCH NOW.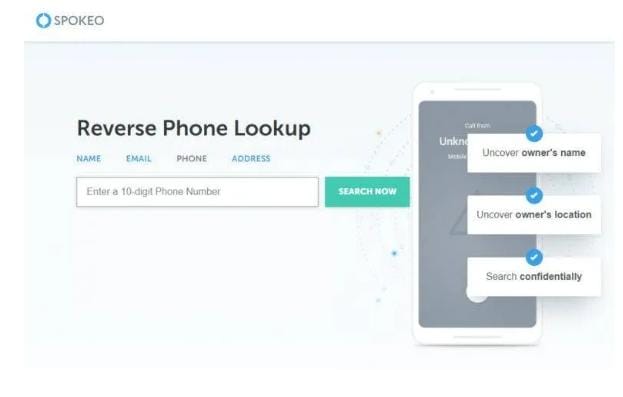 Step 2: If Spokeo discovers any data connected to the phone number, it will gather it all into a single report.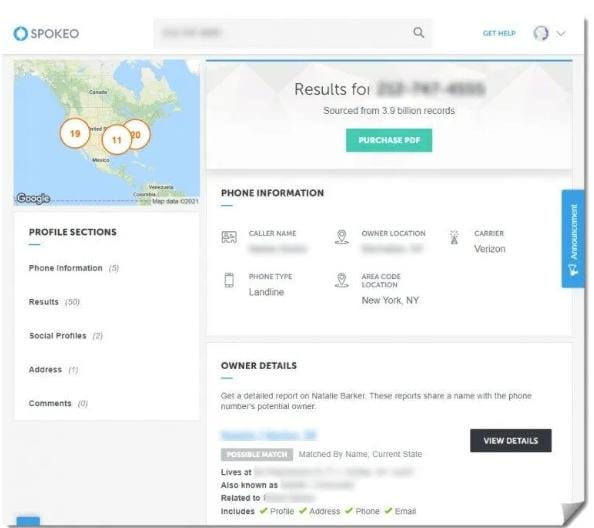 The best feature of Spokeo is its built-in geo-grouping feature, which makes it simple to combine data depending on locales. A 30-day free trial is available, and the customer care is first-rate.
5. Using PeopleFinders, Find Someone's Address
PeopleFinders is a well-known service that offers people searching services and has access to one of the largest databases of information from public records.
Put in the phone number into the search field of the PeopleFinders, then click Search.
To be certain that you get the correct address, you might wish to double-check the phone number across several websites.
This is due to the fact that people occasionally change their phone numbers or their addresses, and different tools' databases may be updated while others remain the same. You can get the address you want by comparing the results from every site.
6. Investigate Social Networks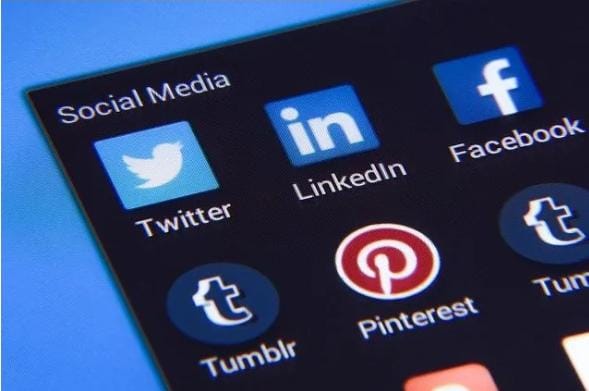 You don't have to worry if you don't get the desired result from Google or any other sites or search engines and the results disappoint you. You can also make use of social media to obtain the address you require.
Social media sites like Twitter, Facebook, LinkedIn, Yelp, and others can be helpful tools for making connections. Simply cross-search the individual's phone number on several social media platforms to check if you can locate their profile.
Some people allow others to simply look for them on social networking sites by posting their contact lists to a few social sites, or by putting their phone numbers on their social media profiles.
People are unlikely to openly publish their addresses on the page, but you might approach them and explain that you're looking for their residential address.
7. Call the Number to Inquire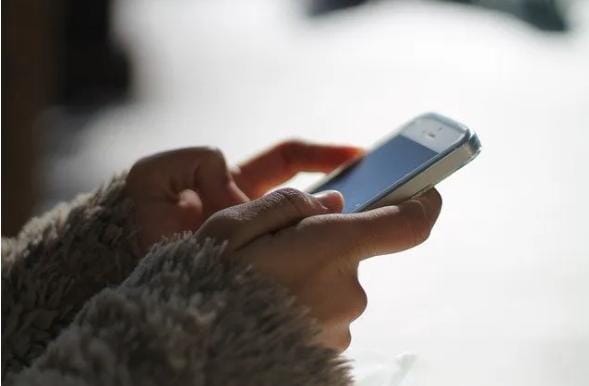 Don't be afraid to phone the number straight forwardly and inquire for the person's address if you want it for any purpose such as sending them a business letter or a package. It's the simplest and safest approach to find someone's address, even though it might compromise you little surprise, if you're planning any.
If getting in touch with the individual doesn't seem to be the correct option, you can ask a mutual friend who knows the individual's whereabouts and easily shares it with you. You may also try contacting people who might be connected to a particular individual on social networking sites like Facebook.
Conclusion
Home addresses are very private and should be respected when looking for this detail, whether you decide to make use of a people search tool, general searching engines, social media, or just picking up the phone and calling the number. We hope that this post has helped you in you find address of someone using phone number.
Is there any payment required to find someone address?
You can find some of the basic data about the person on Speko, PeopleFinder and similar sites. However, for in-depth data they might charge certain fee for it.
How reliable are the People Find Websites?
Based on the tests that happened on January 2022, the outcomes for landlines on websites mentioned above were exact. These methods are great to find someone's address via phone number and results are reliable too.
Is it possible to identify the owner of a phone number?
You can find out everything there is to know about a phone number on Google, including its kind and owner. However, this approach might not be effective, particularly for private numbers. Make use of a service such as TrueCaller to find out who the owner of a given cell phone number is.
How can I locate a person's address using their phone number or name?
By using websites like "reverse phone lookups," you can discover someone's address using only their phone number. Intelius and Spokeo are two of the top reverse lookup websites, and they both provide a big library of data.