Twitter is a popular social media platform used by some of the greatest personalities in the world. From politicians, actors, and social workers to college students, all have been seen using this micro blogging site to share their thoughts, express their opinions, and update their followers about their daily life events.
While most of these tweets are fun and harmless, there have been times when influential personalities have gotten into a word war, relentlessly tweeting back and forth while using explicit language and content. These tweets are often deleted by Twitter if it doesn't comply with its rules. Users can also choose to delete their tweets if they don't like it.
Once a tweet is deleted, you won't find its trace unless you know where to look for it. In this blog, we will share with you some tools and techniques through which you can recover and find someone's deleted tweets. Previously the method to see deleted reddit posts and comments was also shared. You can go through it as well.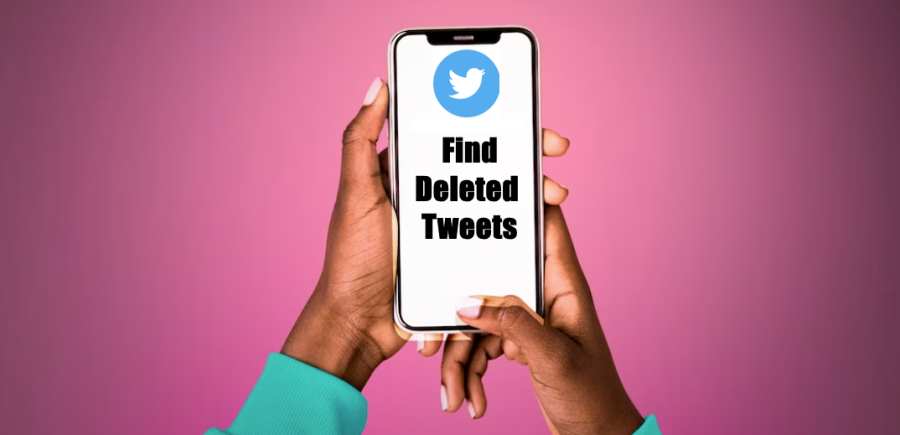 Top 3 Methods to Find Someone's Deleted Tweets
1. Way Back Machine to Find Removed Tweets
The Wayback Machine is an internet archive tool that keeps a record of more than 700 billion web pages. The tweets you are unable to see on Twitter can easily be found on this tool since it captures regular screenshots of many Twitter profiles.
While it is a valuable tool for retrieving deleted tweets, there is no guarantee you will find the deleted tweets of the person you are looking for. Keeping this in consideration, there is no harm in trying.
In order to find someone's deleted tweets on the Way Back Machine, follow these steps carefully.
Step 1: Go to the Way Back Machine site
Visit the site https://archive.org/web/ and open Way Back Machine. You will see a search bar once the site is opened.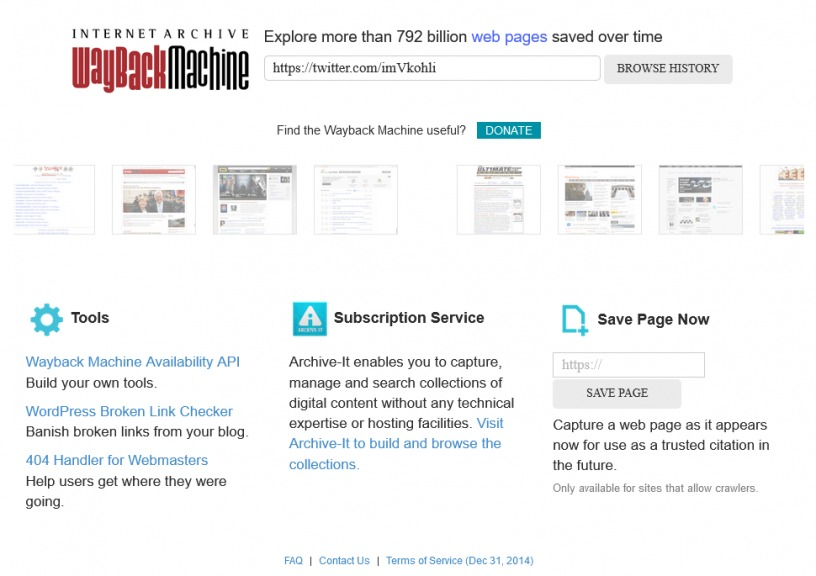 Step 2: Enter The Person's Twitter URL
In this step, paste the complete URL of the account you want to retrieve deleted tweets along with the username and hit search. Ensure the account you are trying to recover deleted tweets of was public when it tweeted. Else, if the account is private then Way Back will not be able to locate it.
Step 3: Add The Date of The Deleted Tweet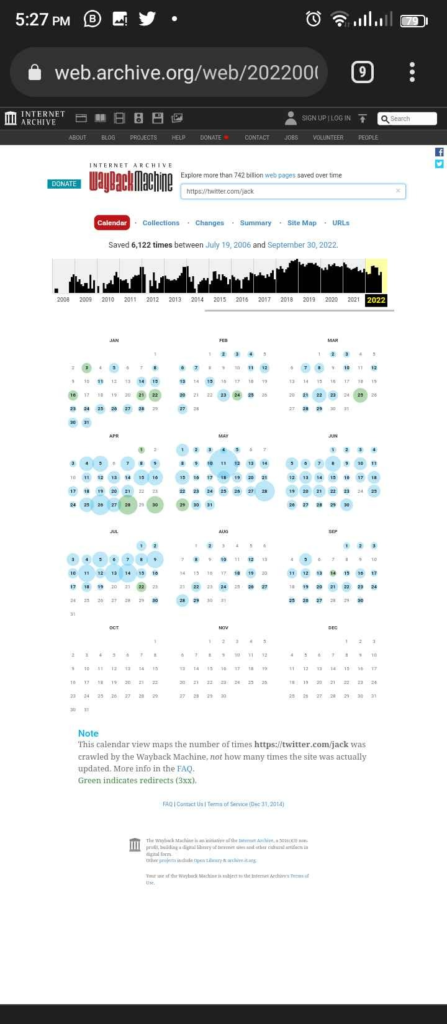 For Way Back Internet Archive to work, you will need to select a date when the said deleted tweet was posted. Upon searching, the archive will show all the tweets of that date in blue if available.
Step 4: Scroll Through The Tweets and Retrieve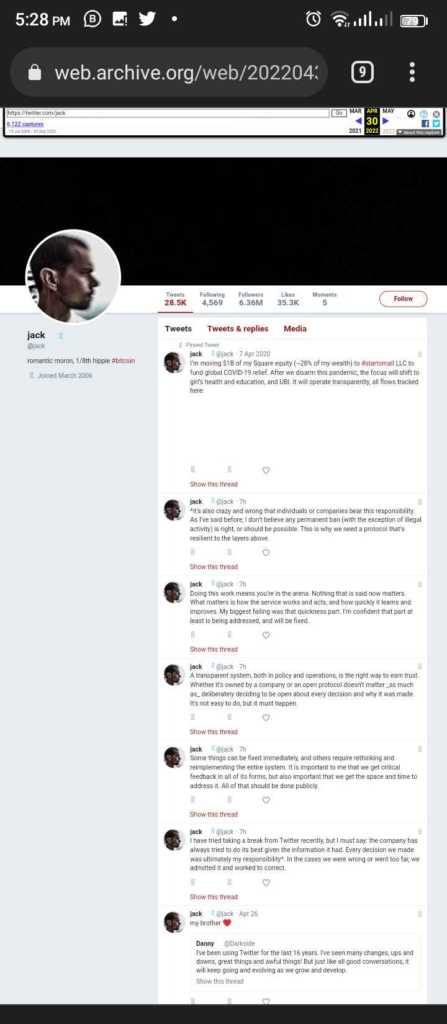 Once the search is completed, the archive will show a calendar with all the tweets the specific account posted on the marked date. Remember not all tweets are available in the snapshot since it's not certain that Way Back made a regular snapshot of that specific account.
2. Use Google Cache to Find Deleted Tweets
Google Cache is another simple and easy to use method for finding deleted tweets of someone else. It is only viable if you are in search of recently deleted tweets. Old tweets are not available as Google crawls the page regularly causing the cache to end. Another thing that needs to be considered before using Google Cache is that it only works for popular accounts.
Follow these steps to retrieve deleted tweets with Google Cache
Step 1: Search For the Username on Google
Go to Google and type the person's username and press search.
Step 2: Go to Cache
Once the search is completed you will see different results with their recent tweet. On your computer, you will find a cache arrow at the bottom of the search results, press on it.
Step 3: See the Tweets
The cache will show all the recent tweets that were deleted on the screen. You can view it and take a screenshot if you want to keep it saved. Once you try again to see this webpage you will not find it since Google replaces it with a new one.
3. Use Twitter Archivist to Recover Deleted Tweets
Twitter Archivist is a third party archive service through which you can find deleted tweets of someone else. Since it's a paid tool, you can also search for specific tweets, hashtags etc to find the exact tweet. Follow these given steps to access Twitter Archivist.
Go to Twitter Archivist website, https://www.tweetarchivist.com/ and login
Once logged in, you will see a search bar in the middle. Add username or keywords related to the tweet.
Hit search and wait for results.
If the deleted tweet was stored by Twitter Archivist it will show up.
You can screenshot the tweet and see the media in it. Since it is a third party app, it is not guaranteed to have saved all the tweets.
Recover Your Own Deleted Tweets Via Twitter's Archive Feature
Want to find your own deleted tweets? No problem. There's an option on your Twitter to request your archives. By following these steps you can easily get your hand on your deleted tweets.
Open Twitter and go to your profile settings. From there you will find the option of Setting & Privacy.
In the Settings & Privacy tab, find the Data & Permission option. Click on it to select the 'Your Twitter Data' option
From the 'Your Twitter Data' tab, click on the option ' Download an archive of your data'.
Wait for the confirmation email that Twitter will send you to confirm your archive access. Once confirmed, press the 'Request Archive' button.
Twitter will start loading your data which will require some time.
Once your data is archived you will receive a notification stating your archive is ready for download.
Go to Gmail and extract the zip file of your Twitter archive to your computer.
The extracted files of tweets will be in JSON or HTML format.
Open these files via a web browser and start searching for tweets.
Conclusion
There are several reasons why one would want to find someone's deleted tweets. It can be for investigative purposes or it could be personal. Finding old and deleted tweets can be a hassle since once a tweet is deleted it is not easily accessible.
We have extracted the best 3 methods that will help you retrieve anyone's tweets without breaking a sweat. Moreover, we also came up with an additional method that is useful if you want to find your own deleted tweets. Further more, ways are available to find someone address from number and name as well.
FAQs
How to see your own deleted tweets?
You can see your deleted tweets on Twitter easily by requesting your account archive. You will receive a zip file that will contain all your tweets
Can we undo deleted tweets?
You can't undo a deleted tweet from the past as once you delete it it will disappear. There is an option to retrieve your deleted tweets which is possible through Twitter's archive feature.