Is your Mac's mouse cursor lagging, again and again, leading to frustrations? Well, it's a common problem that may occur for many reasons and can directly impact your productivity. However, worry not, as there are several easy ways to fix this nuisance and get back to smooth and responsive mouse movements.
From simple troubleshooting steps to advanced settings adjustment, we will discuss several ways in this article. So be with us till the end if you want to find an effective solution to your problem. With that said, here are the top 8 ways to fix mouse cursor lagging on Mac.

What Leads to a Lagging Mouse Cursor on Mac?
Before we discuss the ways to fix this issue, let's know the major reasons why it may occur.
Due to insufficient system resources like CPU memory
Running multiple applications at the same time
Faulty or outdated mouse hardware can also lead to this problem
Having low battery power of the mouse
Incompatibility between OS and mouse driver or software
If using a wired mouse, loose USB ports can also lead to this issue
Using a high-resolution display with a lower-end graphics card or insufficient VRAM
8 Ways to Fix Mouse Cursor Lagging on Mac
Here are some ways to fix this issue:
1. Reset Your Mac's NVRAM/PRAM
NVRAM and PRAM are specialized types of RAM utilized by Apple to store essential configuration data related to the hardware components of a computer.
Resetting this memory can effectively address issues arising from the interaction between hardware and software.
Note: This procedure is not applicable to Apple Silicon Macs. In the case of Apple Silicon, the NVRAM and PRAM are automatically reset when the computer is restarted.
To perform the reset, follow these steps:
Power down the Mac
Press the power button
As soon as the computer begins to start up, hold down the P, R, Option, and Command keys simultaneously for around 20 seconds.
It should reset the memory and fix the issue of mouse lag. However, if you encounter a gray screen, ensure that all USB devices, including mouse, are disconnected, and attempt the reset again.
2. Delete Mouse-Related Bluetooth Property List Files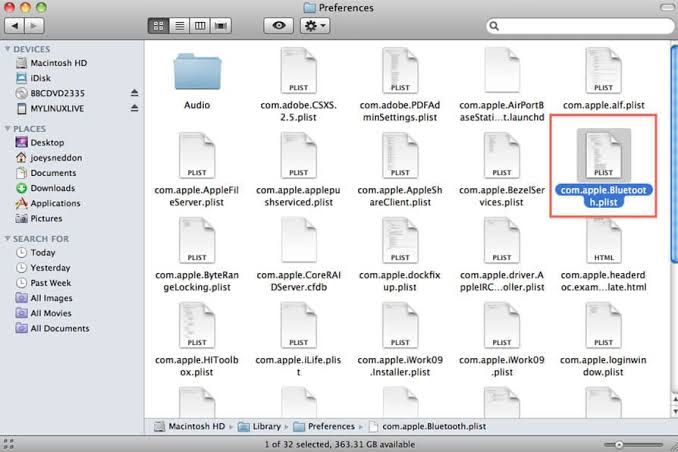 To fix unresponsiveness issues with your magic mouse, you can try deleting the list files. Here's how to do so:
To begin, ensure that you are in Finder and navigate to the top menu bar.
Click on Go in the menu bar.
While holding down the Option key, you will notice the appearance of the Library option in the list. Select it.
Proceed to scroll down and open the Preferences folder.
Inside the Preferences folder, locate and delete the following files:
com.apple.AppleMultitouchMouse.plist
com.apple.driver.AppleBluetoothMultitouch.mouse.plist
com.apple.driver.AppleHIDMouse.plist
Tip: If you are having difficulty locating these files, you can simply type Mouse in the search bar and click on Preferences next to the Search option.
Once you have deleted the mentioned files, restart your Mac.
Now, you can pair your magic mouse again, and you should no longer experience any lag or unresponsiveness issues.
3. Make Sure the Mouse Has Optimal Charge
For sure, every wireless mouse runs on the power of the battery. Whether it's an alkaline battery or a lithium battery, your wireless cursor controller wouldn't work if it's low on fuel.
You can try resolving the mouse cursor lagging issue in two ways. For a mouse that uses AA or AAA batteries, you can attempt to fix the problem by replacing the current batteries with fresh ones.
In the case of a mouse equipped with a built-in battery and a charging port, you can connect it to the charger and wait until it reaches a full charge. Once fully charged, you can use the mouse, and ideally, you won't encounter any delays or interruptions.
4. Unpair and Pair the Mouse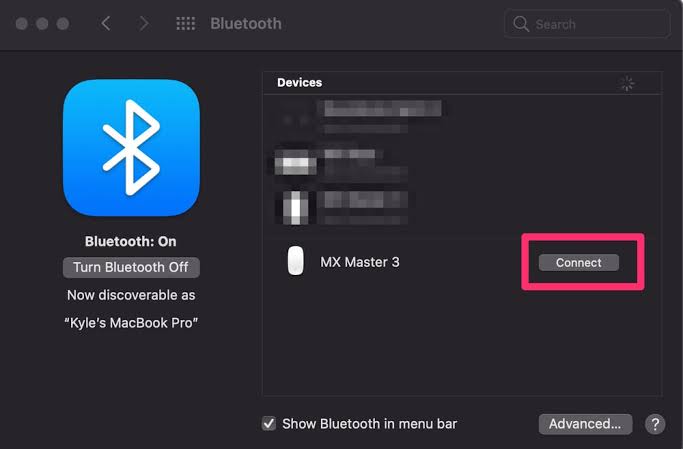 To resolve any Bluetooth issues, you can try unpairing and then pairing your mouse again with your Mac. Follow these steps to accomplish the task:
Locate and click on the Bluetooth icon in the menu bar at the top of your screen.
Choose the Bluetooth Preferences option found at the bottom of the dropdown menu.
A window will appear, displaying all your connected devices. Hover your cursor over the mouse device you want to remove, and an 'X' icon will appear next to it.
Click on the 'X' icon and select Remove to confirm the unpairing of the mouse.
Next, put your mouse into pairing mode.
Scroll down to the bottom of the same Bluetooth preferences window and find the list of available devices. Locate your mouse in the list and click on the Connect button beside it.
5. Close Heavy Apps
Sometimes the cause of your mouse cursor lagging may not be related to your mouse itself but rather due to certain apps or programs running on your Mac. If your Mac's CPU or RAM is under strain or if certain apps are using up a significant amount of resources, it can lead to lag and stuttering issues.
As a result, your mouse cursor may also experience lag and exhibit erratic movement on the screen. To address this issue, you can try closing any background apps that are currently running but not being actively used. Additionally, closing resource-intensive programs or apps like video editors and games might help resolve the problem.
6. Toggle Off Handoff Feature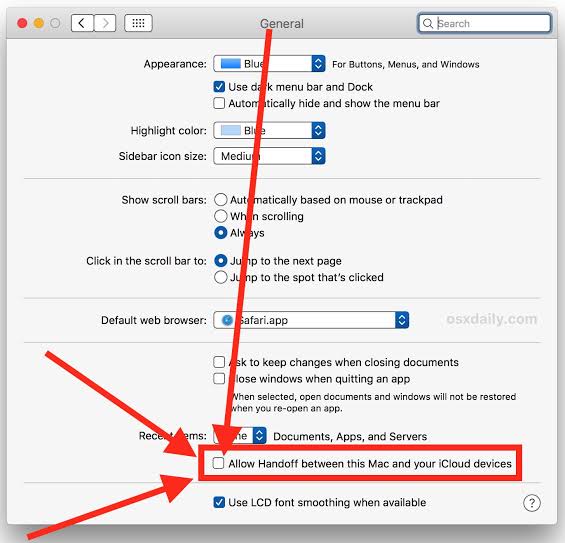 The Handoff feature is often known for causing mouse cursor lagging issues. When you turn this feature on, you will encounter issues with the speed of the cursor.
If you don't need it, simply put it off. Here's how to toggle off the Handoff feature on Mac:
Click the Apple Menu (usually top-left corner).
Select System Preferences
Click on General
Go to Airplay & Handoff
Toggle off Handoff
Confirm by selecting Don't Allow Handoff
7. Disable and Enable the Bluetooth
If you are facing a mouse lagging issue on a wireless accessory, one way to fix it is to turn on and off the Bluetooth. This can resolve any obstacle that may arise when the mouse fails to establish a proper connection with your Apple device.
Follow the below steps to do so:
Select the Bluetooth icon that appears on the menu bar. You can find this tab on your Mac's top right screen
Navigate to the Bluetooth menu and disable it
You can then enable it once again after waiting for a few seconds
Let the mouse connect to your Mac and check if the issue has finally been resolved or not
8. Update your MacOS
Sometimes many software-related issues can lead to the mouse cursor lagging on a Mac device. To fix this, you can follow the below steps:
Navigate to the Apple logo that appears on your device's top left corner
A dropdown menu will appear. You need to select the About This Mac section to proceed
Next, a window will pop up. Select Software Update on that
The above step will open the Preferences section. With that, your device will start scanning for any available software updates by the system. It will take a few seconds for the device to do so and display any update (if available)
Finally, select the Update Now button to proceed. It might ask for your admin password, so enter that
Now wait until the update downloads. It will then get installed on your Mac. The entire process can take several minutes, depending upon the update's size. Your internet's speed is also a crucial factor in determining this
Once the update is done, your Mac will automatically restart. You can finally check if the mouse's cursor lagging issue is resolved or not
If the problem persists even after updating, you may want to consider trying the previously mentioned troubleshooting steps or contacting the relevant support channels for further assistance.
Conclusion
So here you have it, 'Top 8 ways to fix mouse cursor lagging on Mac'. To sum up, if you're experiencing mouse cursor lagging on your Mac, there are several effective ways to address the issue. By following these top eight methods, you can significantly improve the responsiveness and smoothness of your mouse cursor movements.
Remember to experiment with different solutions and determine which ones work best for your specific situation. With these fixes, you can bid farewell to mouse cursor lag and enjoy seamless navigation on your Mac.
FAQs
What causes Mouse Lag on the Mac?
There are several reasons for an unresponsive mouse on the Mac. The most common ones include poor Bluetooth connection, mouse issues, and strain on the Ram due to heavy apps.
How to make the mouse faster on the Mac?
You can make the mouse speed faster on the Mac by adjusting its sensitivity. Just be sure to set it up according to your preferences.
How do you fix a frozen mouse on a Mac?
If the mouse cursor is frozen on the Mac, a reboot may result in a fixed end-up. However, if it still doesn't work, you should seek professional help.